The second China International Import Expo (CIIE) in Shanghai has just ended. This exhibition aims actively to open the Chinese market to the world. Countries and regions all over the world are invited to strengthen international trade and economic globalization. BUSS participated at the first CIIE in 2018, shortly after the Shanghai team moved into the new office premises. This year, BUSS China exhibited the BUSS compounding technology at a joint booth with Koellemann, Germany, embracing the spirit of economic growth and cooperation of CIIE.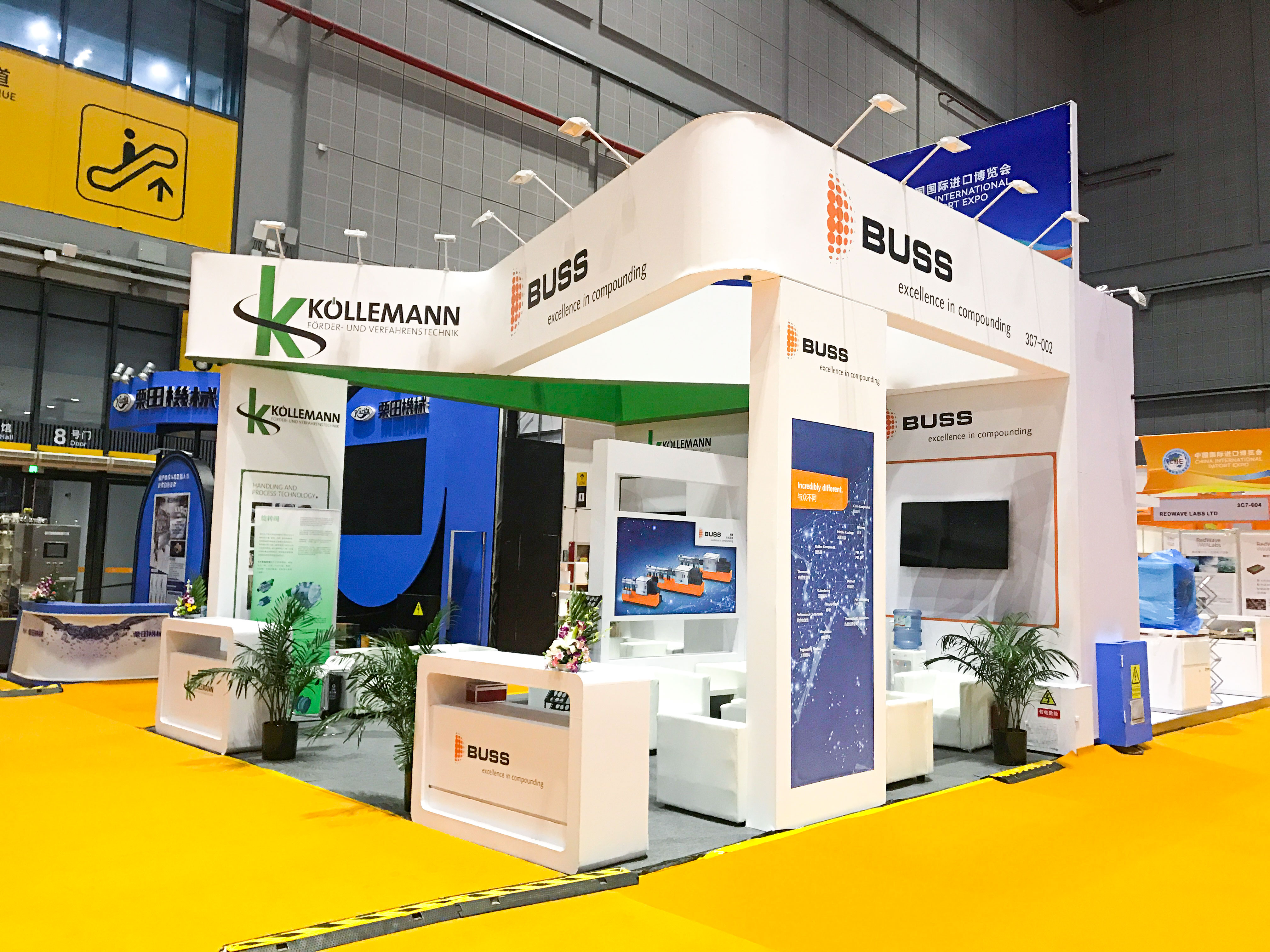 During the exhibition, we proudly presented BUSS technology to the Chinese industry once more. As proof of our commitment to genuine Swiss Quality, we showcased the unique working principle of the BUSS Kneader, its excellent mixing performance, accurate temperature control, controlled shearing and high filling processing ability. A special focus was the modular machine design of our new COMPEO generation, which provides unique solutions for a wide range of applications. "Swiss Quality" is more than Swiss engineering, it also stands for fast and high-quality services for our local customers in China and Asia Pacific.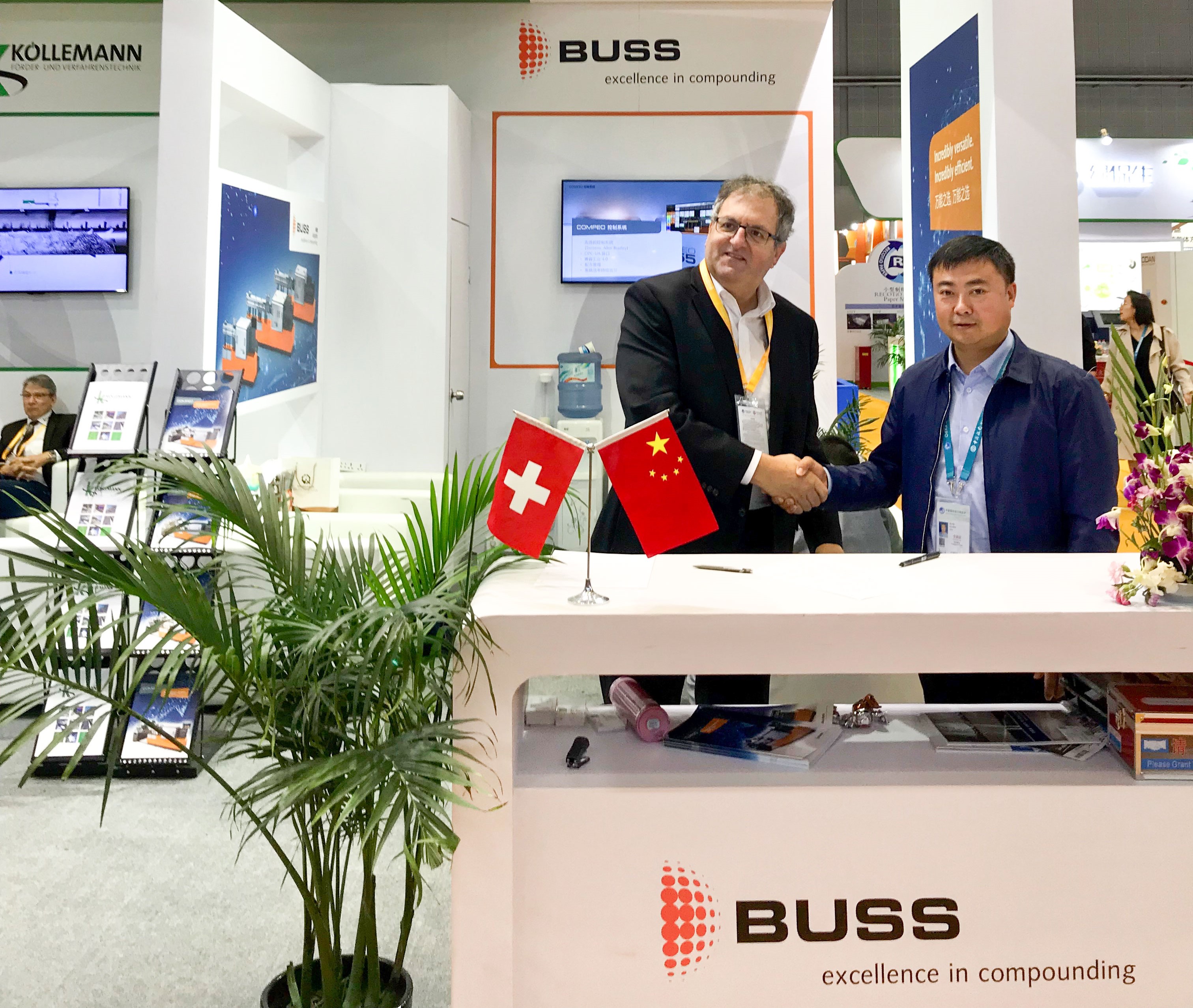 China's demand for high-end compouding equipment in the plastics industry is increasing. During our discussions with relevant business partners of the aluminum and the plastics industry, we learned that decision makers, in addition to focusing on equipment investment, pay more attention to advanced technology, reliability, cost-effectiveness and energy efficiency of equipment than ever before. Our new COMPEO compounder is the optimal answer to these demands, which is why we signed two cooperation agreements and generated three more leads during the exhibition. All in all, the CIIE 2019 was a great success for BUSS again. A special thanks to our team in Shanghai!