Calendering Compounding Systems
BUSS has more than 50 years of experience in feeding calenders. The Buss calendering compounding technology offers enormous benefits, particularly in the preparation of PVC for the production of films and sheets in a wide range of widths and thicknesses.
Calendering is used for making foils/film/sheet out of plastics such as PE, PET or rigid PVC, as well as rubber, metal and paper. A calender comprises several heated rolls made of polished steel or chilled cast iron. Fed through the gaps, or nips, between them is a material such as pre-plastified compound from a Buss compounding system. Calendering fully homogenizes the material and plastifies it to the desired thickness. After calendering compounding, the product is consolidated on cooling rolls. There is a difference between melt calendering for feedstock foils, and lamination calendering such as for coated textile conveyor belts. Calendering is also used for embossing, smoothing, compressing or satinizing, as well as for consolidating polymer fibres into nonwoven fabrics. Calender types are designated L, F, I or Z according to the arrangement of the various rolls.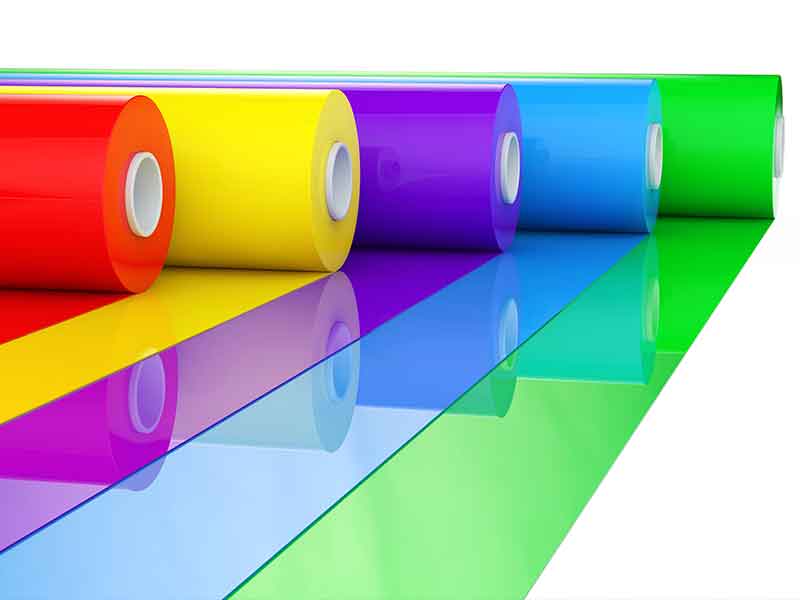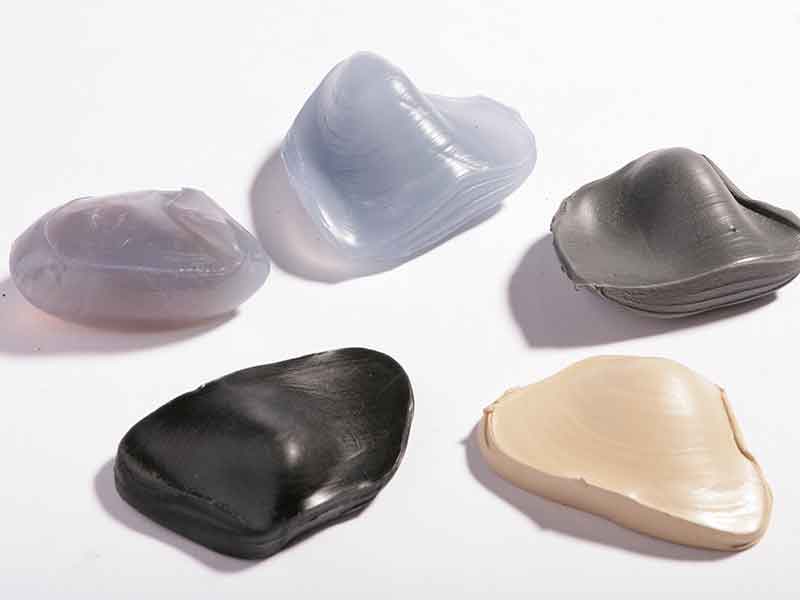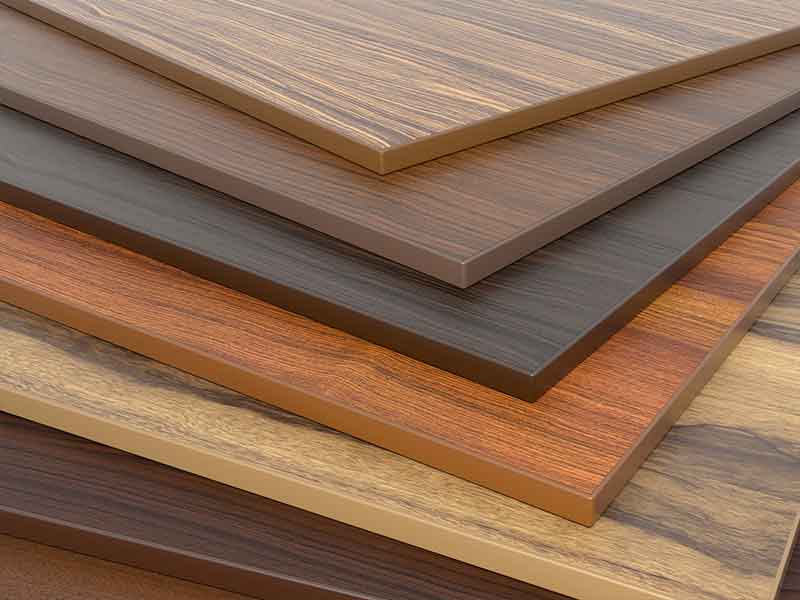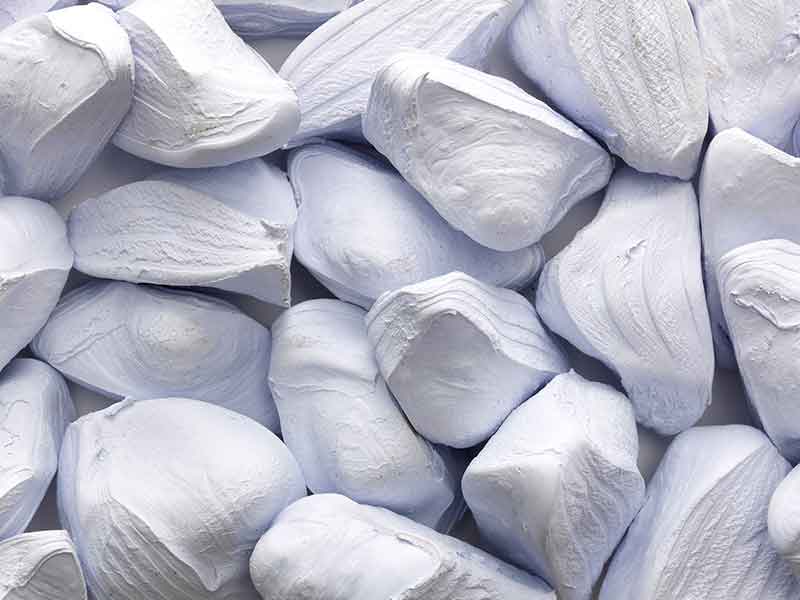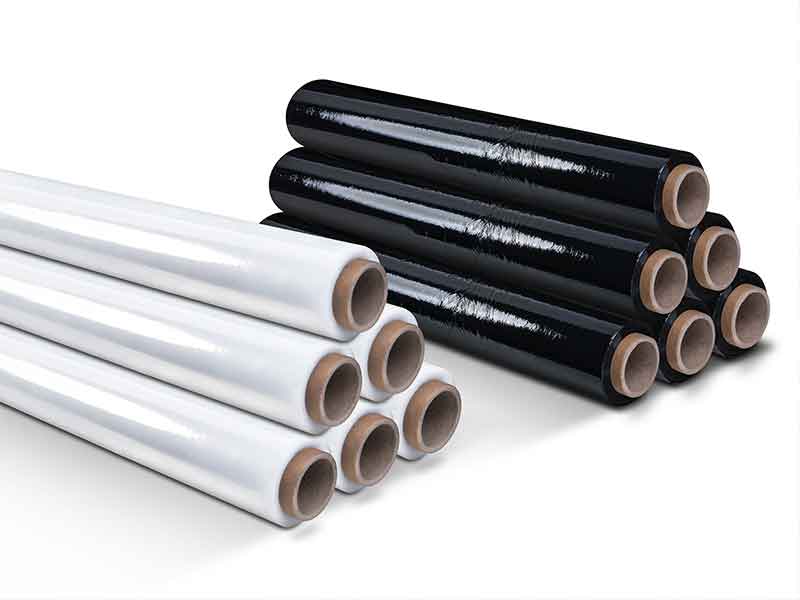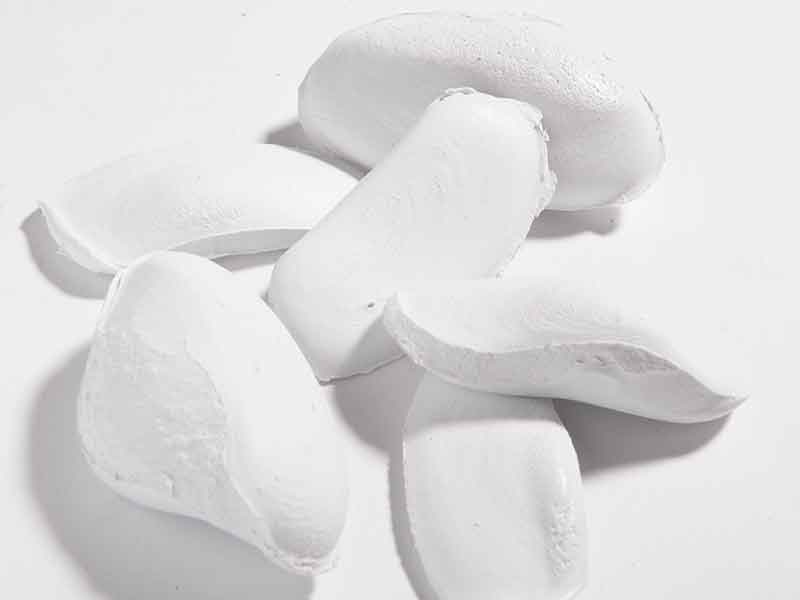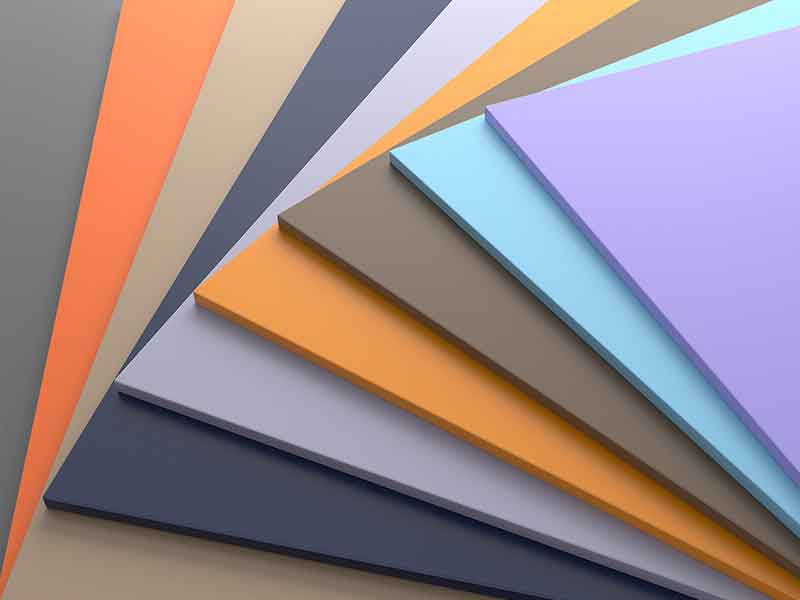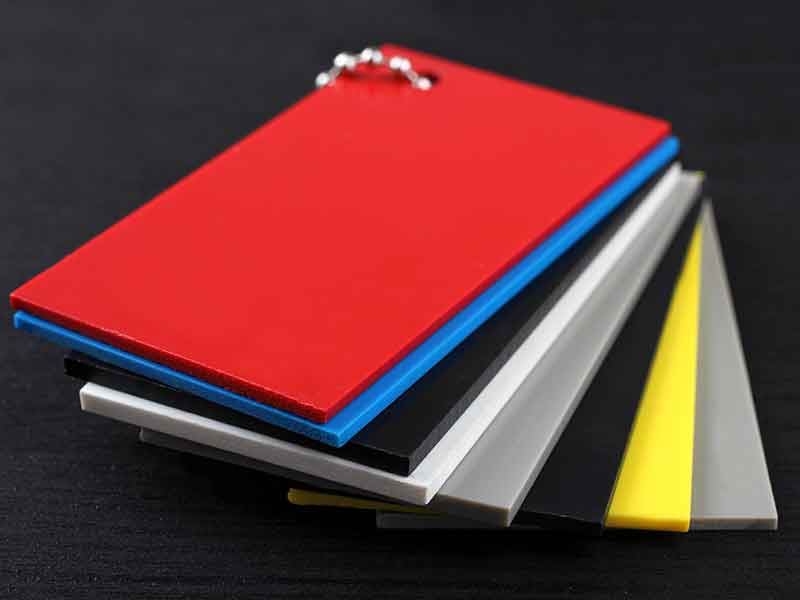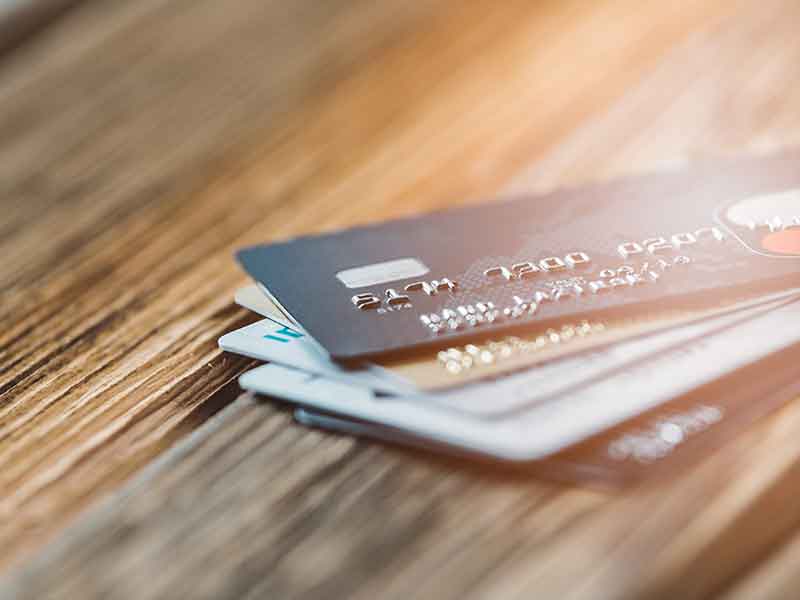 Typical applications
Rigid PVC feedstock foils have wide applications. Typical examples are rigid foils for packaging medical devices, enabling a wide variety of sterilisation, barrier and sealing processes. Other applications include credit cards, key cards, ID cards, furniture decoration and protection foils, or printable foils for labels and signs. On-line degassing of films is also possible with the calendering compounder by BUSS in order to ensure production of film without voids.
Feedstock foils made of soft PVC also have widespread applications. A prominent example is soft foil for medical use as blood and transfusion bags. Due to the excellent chemical resistance of soft calendered PVC foils, they are also used for making protective suits. Another example is in the construction industry, as sealing foils that can withstand extreme pressures. And last but not least are their wide applications for all kinds of floor coverings, whether single or multi layered, printed, sealed, etc.
Compounding requirements for Calendering
Calender feed compounding is a classical form of direct processing. The raw formulation materials are thermally compounded either into feedstock or as end product, in the following stages: The components are first weighed in and premixed in the solid phase. The resultant powder mixture, often including a portion of recycled materials such as edge trimmings which is fed to the Buss Kneader and compounded in the viscous melting phase. The extrudate from the Buss Kneader is then fed to the calender either directly or cut into chunks for more easily filling the nip of the first set of calender rolls.
The Buss Kneader has to feed the calender with compounded melt while maintaining a narrow predetermined temperature range and a corresponding viscosity over the entire throughput range of generally 1:3 to 1:5, but sometimes up to 1:7. Rapid product changes and the degassing of volatile substances are further requirements. The Buss Kneader meets these challenges extremely well thanks to its shear rate adaptability and close distribution without shear peaks. Overall, its wide operation window enables a very extensive range of formulations to be compounded without changing the screw geometry. In case of extreme colour changes or shifting to transparent formulations, the hinged cover of the process section of the Buss Kneader can easily be opened to minimize standstill time and maximize availability. These are some of the advantages of the Buss Calendering compounding system.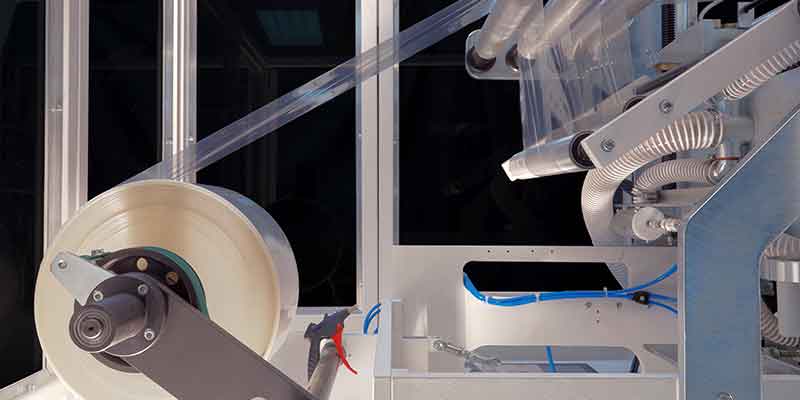 Thanks to its single-stage concept, robust engineering, and sophisticated scaling focusing not only on heat transfer surface areas, the Buss Kneader has been a technology leader for decades. The modular design of the entire Buss Kneader line makes it easily adaptable to all requirements. Together with the widely based Buss processing and equipment controls expertise, the Buss Kneader is first choice for calender feed with rigid PVC materials.
Typical plant layout for Calendering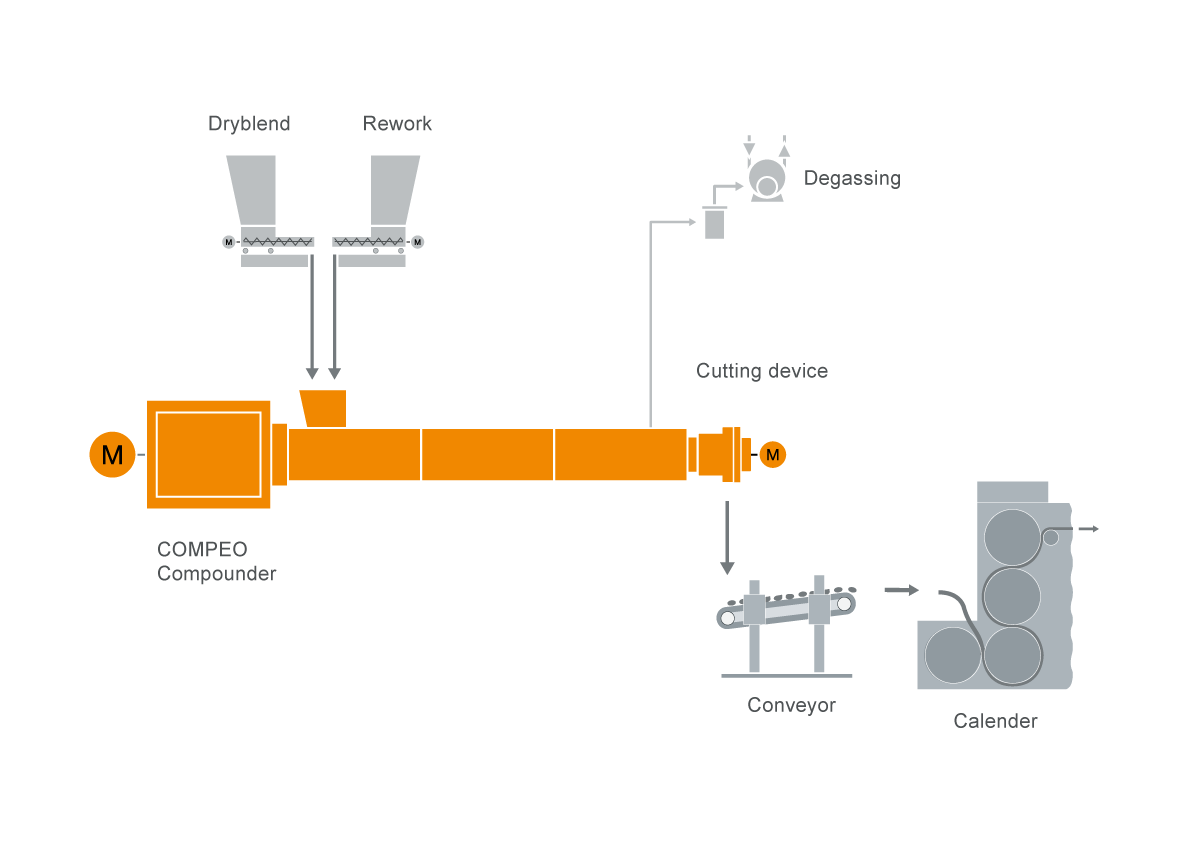 BUSS calendering compounding systems offer the following specific benefits
Wide, resilient operation window
A desirably wide processing window is readily achieved with the calendering compounding machinery by BUSS. Its controlled shear output and low pressures and temperatures in the processing barrel ensure easily controlled process conditions. The BUSS Kneader features excellent temperature control owing to constant monitoring by thermocouples mounted in kneading pins and surrounded by polymer.

Intensive distributive mixing
The BUSS calendering compounding system achieves intensive distributive mixing because the combined rotation and axial motion of the calendering compounder screw generates extensional flow, a large number of shear interfaces, and cross channel mixing.

Wide range of formulations and throughput with one screw configuration
While processing a wide formulation range with one screw profile is challenging, the BUSS Kneader reciprocating single screw technology is well known for this specific capability, thanks to a process length typically half that of most other systems, moderate and adaptable shear speeds, and great flexibility in screw configuration design.

Uniform, moderate shear rates
Uniformly moderate shear rates allow controlled mixing in the compounder at lower temperatures while imparting only the required shear for the task at hand. The narrow shear rate distribution compared to alternative systems ensures uniform shear histories for every individual particle. This results in high quality compounding with reduced energy input.

Degassing of volatiles
Volatiles are typically removed by a vacuum degassing opening at the end of the barrel or additionally in the discharge unit. Continual highlevel compound surface renewal is achieved with the large number of mixing cycles, striations and foldings created by the BUSS Kneader technology, thus enabling entrapped air or volatiles to be minimised in a highly efficient manner.