Every year, the Ringier Technology Innovation Awards for industrial manufacturing is rewarded to a select group of innovators in China's plastics industry. The eleven award categories include the whole range of the plastics industry, from raw materials and additives, to extrusion molds, components and automation. It is a great opportunity for industry leaders and professionals of the plastics industry in China to get together and honor the most innovative solutions and market-influencing developments. To win, a company must have launched a new product or technology in 2018, which is internationally relevant and helps to advance China's plastics industry. Further awards criteria are the impact of this innovation in terms of increased productivity, improved product performance, effectiveness as well as sustainability and environmental effects.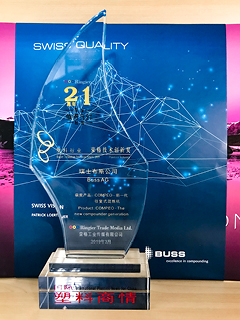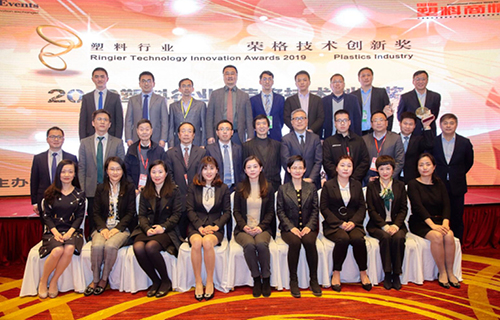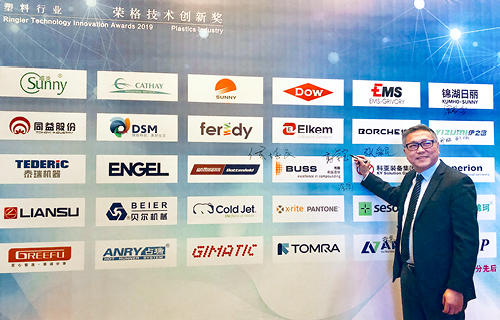 With these ambitious criteria in mind, BUSS is extremely proud that our new compounder generation COMPEO was selected for the Ringier Technology Innovation Award 2019. Mr. Gao Rongbao, general manager of Buss Compounding Solutions (Shanghai) Co., Ltd., accepted the award last night. In a subsequent interview, he phrased our path to this award quite aptly: "By participating in the Ringier Technology Innovation Awards, we can learn and test whether our technological innovations are recognized by experts and the industry as motivation to move forward. In 2012, we participated in the Ringier Technology Innovation Awards with an innovative 4-flighted Kneader design and won the prize. Seven years later, we were re-elected and won with the new compounder generation COMPEO. The Ringier Technology Innovation Awards contributed to our ongoing technological innovation."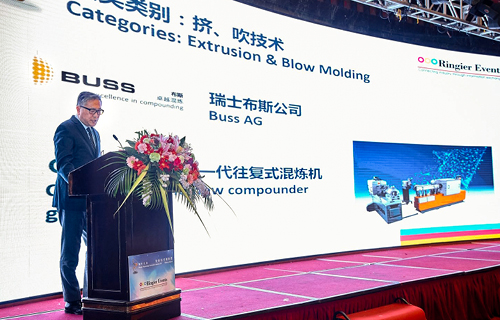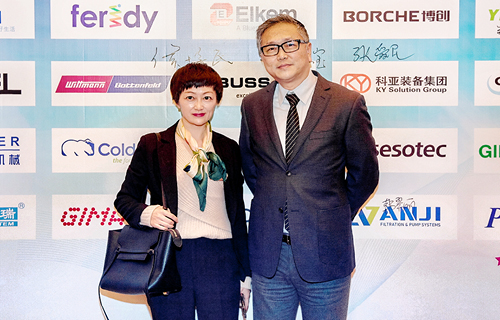 BUSS has developed the new COMPEO compounder generation to meet current and future plastics industry requirements. With its unique functions and modern, modular machine design, COMPEO offers an extremely wide range of applications, high robustness and operational safety, an innovative discharge concept and many more new, convincing advantages. The BUSS team worldwide is happy that our efforts are being recognized with this award. One of our key values lies in the combination of past and future, tradition and innovation, or as Mr Gao Rongbao summed it up: "Through the technical exchange and collaboration of the project, this award is both a new milestone on the road to technological innovation and a new starting point. We will change with the development of the industry, become new, continue to focus on innovation and development."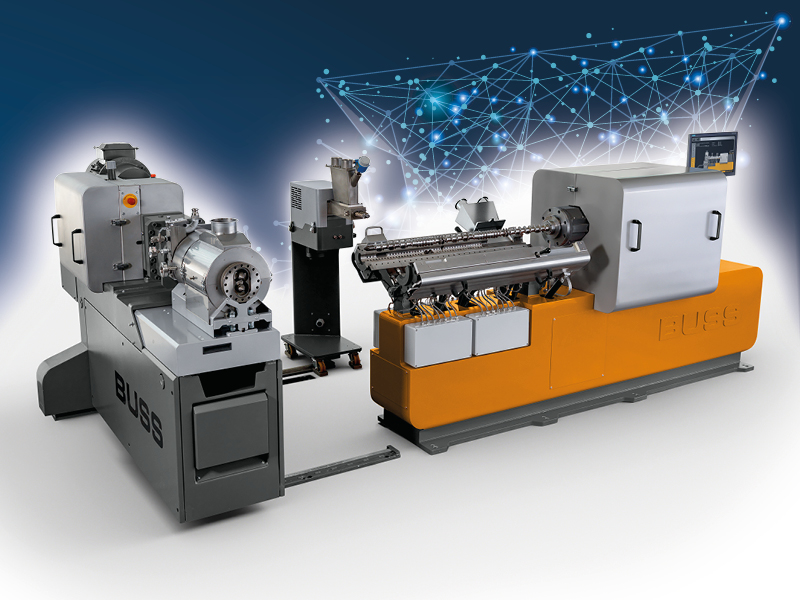 BUSS thanks the panel of judges of the Ringier Technology Innovation Awards for the recognizition of our accomplishments, and our team in Shanghai for the successul representation on the Chinese market. This is only the beginning!
Read up on the innovative features of our COMPEO here: https://busscorp.cn/en/products/compeo/