BUSS was able to win a strong cooperation partner for sales and distribution with Reifenhäuser India Marketing PVT Ltd. (RIMPL). As from June 1, 2020 Reifenhäuser India is supporting BUSS in the marketing of compounding technology in India, Sri Lanka and Bangladesh.
Reifenhäuser Group is today one of the leading providers of innovative technologies and components for plastics extrusion. Besides the company represents a portfolio of renowned Plastics Processing, Converting (Printing) & Labels technology brands. It also offers support for installations, preventive and breakdown services for the industry. This service organization will be used to support BUSS customers across the Indian subcontinent.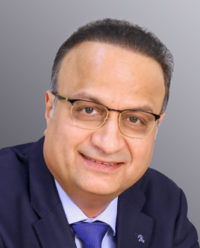 Manish Mehta, founder and Managing Director of Reifenhäuser India says: "We are very proud to support BUSS in the further development of the Indian compounding market." The company was founded in 1994 in a joint venture with Reifenhäuser GmbH & Co. KG Maschinenfabrik, Germany.
Dr. Philip Nising, President and CEO of BUSS adds: "With Reifenhäuser India, we have found a great partner to support our business on the Indian Subcontinent and provide our many customers the ideal combination of localized service products and technical expertise with Swiss quality culture. It's an important step to further grow our footprint in this bustling economy and opens plenty of opportunity to further enhance our added value as solution provider and next door service partner."