The world is growing faster and faster, markets are constantly expanding and changing, new technologies are being developed all the time and new companies are emerging everywhere. This process is speeding up more and more. To grow with this development and not get left behind, there is one major factor: flexibility. Being able to adapt to the constant changes, to new regulations or market conditions. It's a universal phenomen that affects all people, all companies, all industries around the world.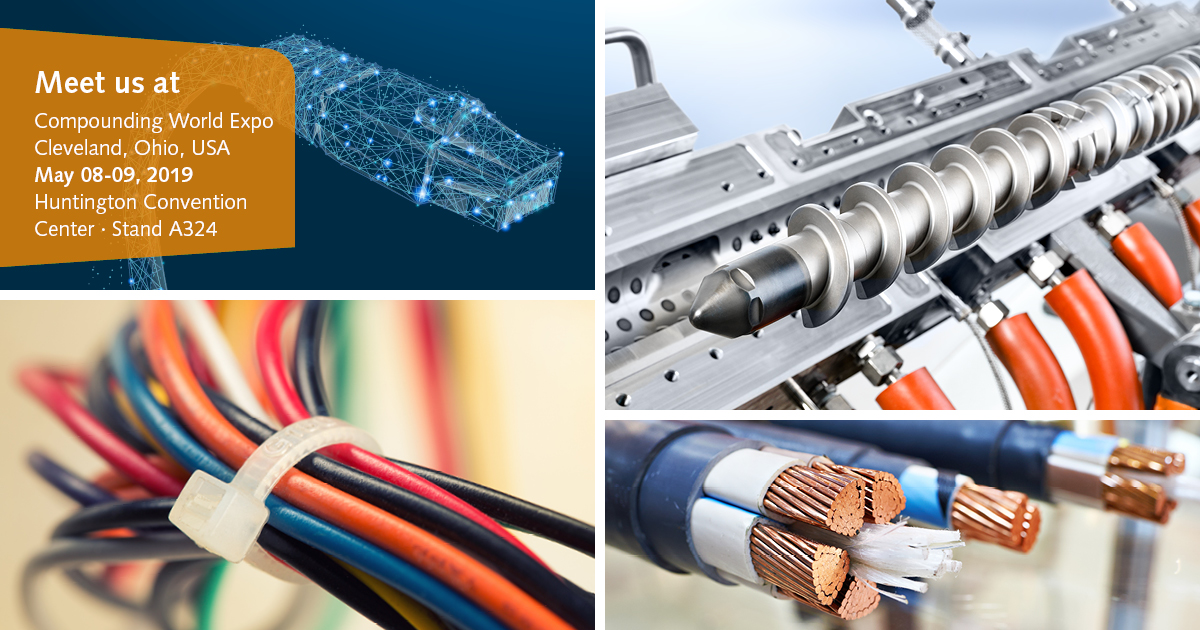 In an interview with Compounding World, our experts explain the risks and chances of this phenomen at the example of the cable compounding industry. One global trend is the replacement of overhead electrical transmission systems with underground power lines. That will bring higher safety and reliability in transporting electricity over long distances. But that will also require completely new, complex polymer formulations for the cable applications. And this is just one of many trends that the cable industry is facing at the moment. To keep up with these trends, cable compounders have to be able to switch between different formulations, while maintaining a high quality of the compound, through gentle mixing, good ventilation and degassing. With these trends in mind, our BUSS engineers have developed the new compounder generation COMPEO which is all about flexibility. The series was developed for all temperature ranges up to 400°C. Given the system's modular construction and novel process geometries, COMPEO can be used within an extremely diverse application spectrum.
Read the whole interview here or visit us next week at the Compounding World Expo in Cleveland, Ohio. We'll be waiting for you at Stand A324 in the Huntington Convention Center.