Two years ago we opened our Chinese branch office in Songjiang, a district in the southwest of Shanghai. The aim was to be closer to our Chinese and Asian customers with our comprehensive service offering. It makes regular maintenance work easier. And, if worst comes to worst, repairs can be carried out much faster to keep downtimes of the machine or entire system as short as possible. Two years on, the service business is well-established and continues to pick up speed.
Efficient und professional – two current examples
Recently, BUSS Shanghai engineers completed the repair and maintenance of a carbon black masterbatch R&D lab machine's gearbox for a world-renowned carbon black masterbatch manufacturer in our Songjiang workshop (see photo). From the on-site disassembly of the gearbox to the on-site installation and start-up after maintenance, the service quality, professional skills, and service attitude of BUSS Shanghai's engineers were commended by our customer.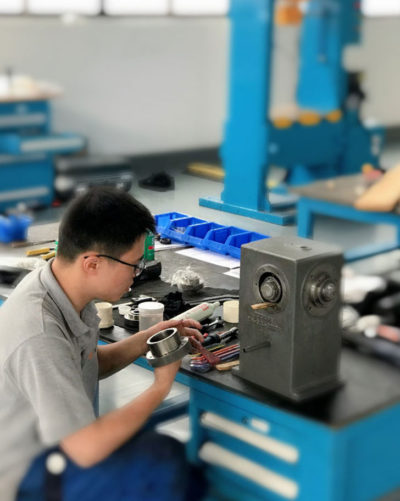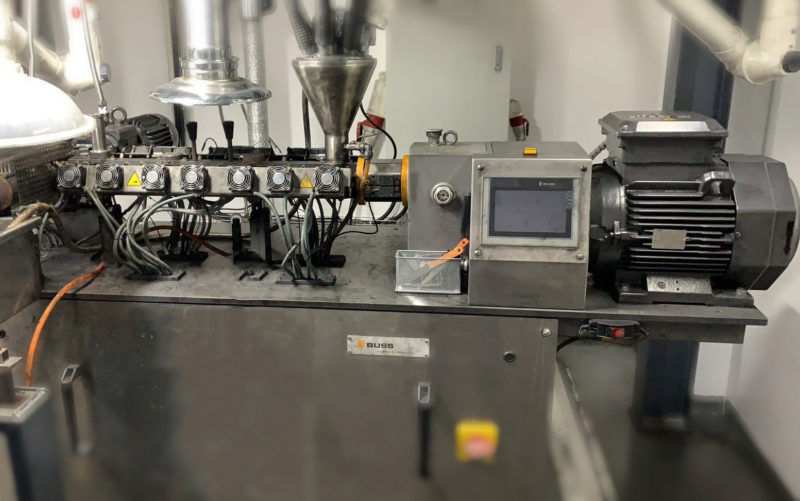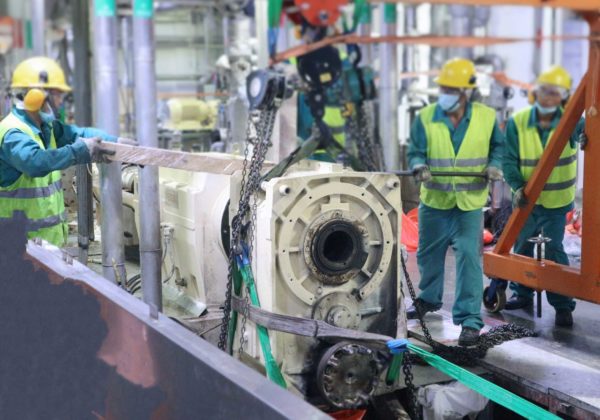 Not long ago, Buss Shanghai replaced the gearbox of an important large BUSS extruder for one of the largest chewing gum manufacturers in China. The customer was very busy in production, and in the end, our Shanghai colleagues successfully completed the gearbox replacement within a limited time window as scheduled. The old gearbox will be repaired and maintained in the BUSS Songjiang workshops later. We received favourable comments from our client on the services we provided, including spare parts ordering, delivery, and coordination for replacement, and also including preparation, on-site disassembly, and installation guidance.
Range of services locally available in China
Our range of services in China focuses on preventive maintenance to improve the productivity and availability of our customers' equipment throughout its life cycle. The major scope of service is as follows:
According to the customer's annual spare parts requirements, stock up in our spare parts warehouse, and settle in batches as needed
Short delivery times for standard spare and wear parts
Regularly conduct preventive inspections and corresponding maintenance for customers' equipment
Overhaul and maintenance after the gearboxes reach a certain operating time
Train users on equipment maintenance, operation, troubleshooting, and process technology
On-site troubleshooting and debottlenecking
Equipment modification and upgrading
A dedicated team for the success of our customers
The BUSS team in Shanghai, which numbers 8 people so far, is very committed. The common focus is on the success of the customer. It is all about making sure that our customers achieve their goals. In order to ensure this, BUSS compounders are kept running smoothly. In every situation, the BUSS team in China is committed to this aim.